What Makes Flik Tick: on Volunteering & Giving Back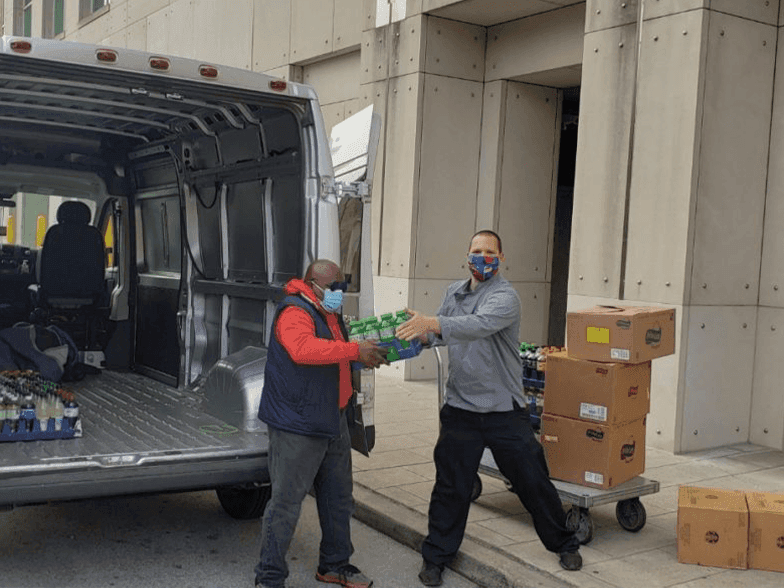 The decisions, actions, and attitudes of our associates earn the trust and loyalty of our clients every day. We know how to pick them and we know how to grow them. It starts with hiring people who share our passion for food and hospitality. Once we find the right talent, we encourage, value, and recognize their contributions.

We keep our people renewed, excited, and engaged by providing hands-on training and educating them about the latest trends. We give them a stake in successfully raising the bar. Our people love what they do and they love sharing their passion.

We recently chatted with our salaried and hourly associates to hear about what values they feel make a difference at FLIK and one common theme we heard was volunteerism.

Check out what our associates had to say:

"The greatest moment of work is volunteering at many locations [throughout New England including] New England Center and Home for Veterans, Rosie's Place, and the Greater Boston Food Bank. This is a fraction of the time, but gratitude for my colleagues is duly needed."

"We started a [client] toy drive [with FLIK] and had a great turn out! We are very fortunate that we are all still working, so to PAY IT FORWARD we've collected toys from our team members throughout the NJ region to benefit the families affected by COVID. Toys were donated to a NJ charity. I am very proud to be working with such an amazing group of people!"

"My proudest moment was when we all took a Saturday to help build a house for the program Habitat for Humanity. Of course, it was the hottest day in August and we scored big points that day in team building!"

Built upon the principles of great food, great service, and great people, FLIK Hospitality Group truly prides itself on the unique opportunities for growth and development we provide each and every one of our associates. For the last 50 years, we've put our people first. Our team brings their best to work each and every day.
We're proud to serve you and it shows.

Join our team and see the FLIK difference. Where a job isn't merely a job but the start of a career where you can flourish. Check out our current openings here:

Hourly Careers
​Salary Careers