What Conference Planners Need to Know About Gas Prices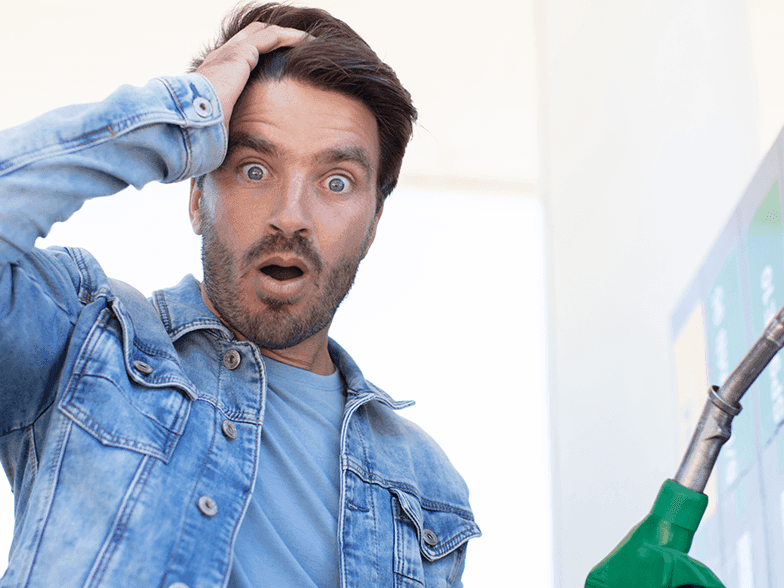 As you've probably noticed in your personal life, the rising cost of gas affects the price of everything. This is even more true of events. Everything from catering to equipment rental is more expensive these days. Any manufacturing or transportation that requires gas (almost everything) is affected. Companies have less disposable income to send people to conferences, and conference organizers have less money to spend on perks like food and drink.
Why Are Gas Prices Up
Don't worry. This isn't an economics or world history lesson, but understanding why gas prices are up can help you better monitor the situation and plan for potential changes.
During the pandemic, crude oil, the natural resource used to produce gasoline, saw dramatic changes due to the pandemic. When fewer people were on the roads, major oil-producing companies cut back on their oil production. Then, in April 2021, a cyberattack forced the nation's biggest fuel pipeline offline for six days. The shutdown led to gas shortages nationwide. In October 2021, a breach and spill occurred in a vital pipeline that supplies fuel to the southeast. Heavy rain and flooding (aka climate change) slowed repairs.
Also, there's the war in Ukraine. Russia produces about 10% of the world's oil supply. But The United States has banned Russian oil imports. All of this combined means sky-high gas prices.
So, what can you do?
Explore Hybrid Models
During Covid, many conferences and events went online. You may want to consider a Hybrid conference model that allows those who can make it to attend live and those who can't to attend online. If you do this, keep in mind that live presentations are different than online presentations. Not every presentation needs to be available to both live and online attendees.
If you're in an industry that typically has one big national (or international) event, you might want to explore the idea of having several smaller regional events. While obviously, the costs for the hosts will be higher, it will lower attendees' fees, which might mean more attendance.
Shorten the Event
Multi-day events frequently build in time for schmoozing and relaxing. If you or your audience are in a budget crunch, you may want to see if you can make the event shorter. A shorter event means less money spent on hotels, food, and entertainment.
Reduce the Unnecessary
Everybody loves Swag, but do your clients need that stress ball? If you're looking for ways to reduce costs at an event without diminishing the experience, think about what you can cut from your budget. Can physical business cards be replaced with virtual ones? Does the material have to be printed out? Reducing the amount of stuff saves you money and is also good for the environment.
A final note, if you suddenly find yourself unable to attend or put on a conference, check any agreements you signed. While Force Majeure clauses may allow for cancellation under some circumstances, cost is unlikely to be one of them.