The season of giving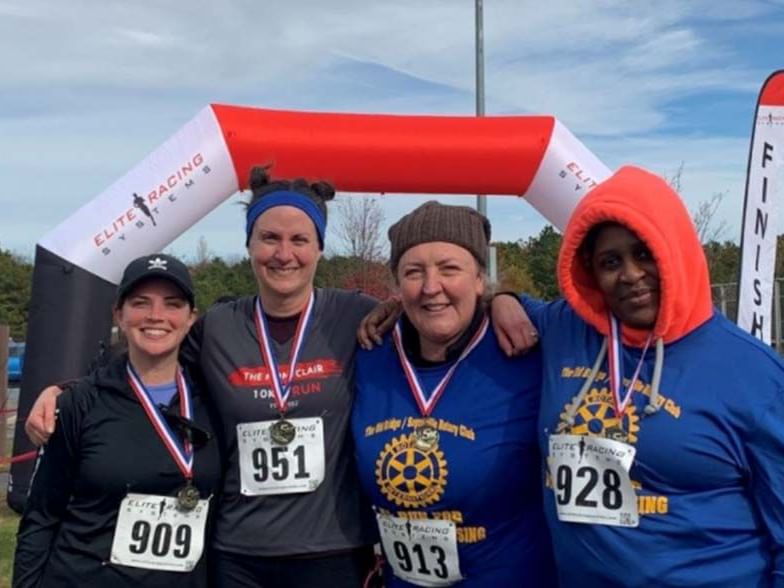 As the holiday season fast approaches us, many of us will take the time to reflect upon things we are grateful for. For many, the pandemic has shed light on being thankful for what we have, big and small, from our health, family, and fortune, to simple things like sending our kids back to school or watching a movie someplace other than your couch.
Here are a few out of the box ways to give back to your community this holiday season:

LACE UP Tis the season for 5ks, turkey trots, and fun walks. Check out a local running website and search for races in your area. Pick a race fundraiser for a specific cause or group that resonates with you and show up on race day knowing you're benefiting your health and a great cause! Our team in New York participated in a Veterans' Day 5K recently to show support for all those who served.

​SIGNED, SEALED, AND DELIVERED A handwritten note or card can go along way. Call a local nursing home and ask for a list of residents (phone calls work, too!) or visit Support Our Troops to send a letter or card to a deployed solider. A heart felt message, funny joke, or "happy holidays" goes a long way this time of year (or any!).


SERVE IT UP AT THE FOOD PANTRY Volunteering at your local food pantry is another great way to give back. Whether serving meals, delivering groceries, or sorting and packaging donated goods, food pantries are a wonderful place to help keep community spirits high.

​FURRY FRIENDS Our furry friends need loving, too! Visit your local animal shelter to offer a helping hand. Most shelters are short staffed and looking for help walking dogs, cleaning cages, or even playing with the animals. This is a great activity for the whole family, so get your kiddos involved!

DONATION BOXES Look for donation boxes in grocery stores, malls, and parking lots. Each shopping trip drop a few non-perishable food items, pieces of clothing, or old toys you can part with. Over the course of the holiday season, you will be surprised what an impact you can have on the local community.

One of FLIK Hospitality Group's core values is around volunteerism and giving back. Read more about why this is so important to our associates here: What Makes FLIK Tick: On Volunteering & Giving Back