The Gesture Literacy Knowledge Studio
Help Build Better Communication
The Gesture Literacy Knowledge Studio strives to generate new knowledge, new experiences, and new paradigms related to gesture. The overarching question for us is how we may make the use of gestures in human communication more commonplace in our society. We wish to call attention to the universal human predisposition to gesture. It is found in all cultures, and there is evidence of gesture that dates back to antiquity. Yet, gesture as a critical, powerful component of the human capacity for communication has not been fully appreciated. The uniqueness of this knowledge studio is that the studies of gestural communication is being done from the perspective of signers. Examining the particular domain where gestures end and sign languages begin.
The studio is composed of four strands: research, education, development, and creativity. The goal of each strand is to find building blocks of gestures, to change public perception of the value and usefulness of gestures; and to create learning opportunities thereby making gestural communication more efficacious. Further indicated below:
Research
Understanding human use of gestures across cultures and modes of communication.
Building a corpus of gestures drawn from different cultures worldwide.
Developing a gesture assessment tool to unlock the user's ability to understand and use the gestures.
Education
Make visual communication skills more attainable for hearing people who come in contact with deaf people and for families with deaf children.
Broach the world of gestures to the world at large by changing public perception on the values and merits of using gestures.
Make gestures a more viable communication option.
Develop different curricular approaches to gesture acquisition and reacquisition.
Development
Develop novel pedagogical and technological approaches for promoting gesture-based communication and innovative technologies and resources to advance Gesture Studies.
Develop Interactive platforms to maximize gesture and sign language exposure and experiences.
Creativity
Increase the use of gestures in arts, literature, and theater.
Put Gallaudet University on the map as a center on creative gesture production.

The location of the knowledge studio in the Kellogg Conference Center Hotel at Gallaudet University provides opportunities to create interfaces between research and the public. The proximity of the hotel to both the university and the neighboring community and its patronage by the non-signing public make the hotel an ideal site.
The Team
Director– Ben Bahan
Assistant Director — Patrick Boudreault
Artistic Director – Silvia Palmieri
Faculty Affiliates – Monique Holt, Paul Dudis, Gaurav Mathur
Principal Consultant – Melissa Malzkuhn, Marlon Kuntze
Visual Vernacular Artists & Guest Performers
Graduate Research Assistants: Ardavan Guity; Donovan Catt, Zahra Ketoun, André Jorge Martinez-Castiblanco, Giovanni Maucere
Undergraduate Research Assistants: Cem Barutcu, Estelina Kovacs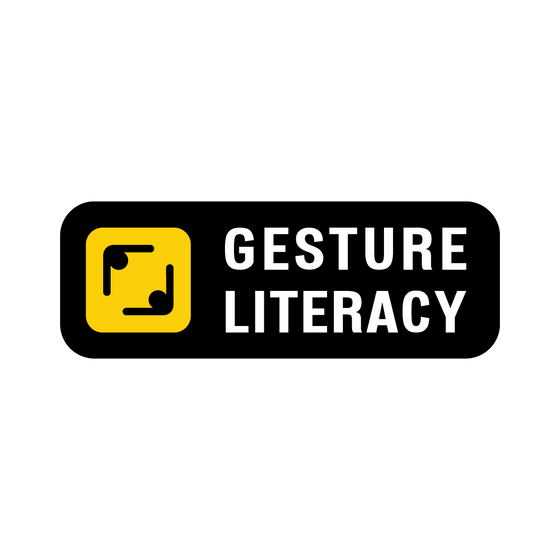 In collaboration with:
Kellogg Conference Hotel
Motion Light Lab (ML2)
School of Arts and Humanities
Department of Deaf Studies
Department of Art, Communication, and Theatre
Art and Media Design Program
Department of Linguistics
Brain Language Lab (BL2)
Visual Language Visual Learning (VL2)
ASL Connect
Follow Us On Social Media