ONE INGREDIENT, FOUR WAYS: CHICKPEAS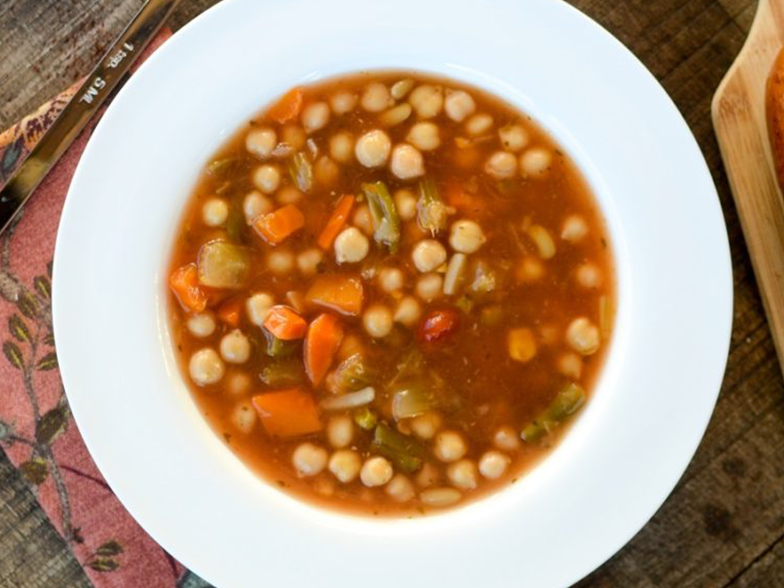 Savory Greek Yogurt Parfait, Cucumber Chickpea Salad: Start with chickpeas for breakfast. Roasted chickpeas and a savory granola on top of a Greek yogurt parfait is a creative twist to an overly sweet breakfast options.
Baked Falafel & Traditional Hummus: Technically two recipes, but we couldn't help ourselves with this 2 for 1 chickpea bomb. Our Baked Falafel is a good vegetarian protein, high in fiber, and free of saturated fat. Plus, it's easy to make – all you need is a food processor and an oven. Dip in our creamy hummus recipe for the perfect Mediterranean bite.
Moroccan Spiced Chickpea Vegetable Soup: Moroccan Spiced Chickpea Vegetable Soup is made with a robust combination of flavors including cinnamon, cumin, cayenne, and paprika. We promise you won't notice the missing sodium.
Green Pea, Chickpea, Cauliflower "Meatballs": Lean, green, vegetarian and flavorful these "meatballs" are perfect for a crowd. Try them with our Chipotle Yogurt Dip for a massive *whomp* of flavor!
Now, you can use dried chickpeas in all these recipes or canned options if that's easier for your cooking style. If you use canned chickpeas, don't pour the liquid down the drain! Use it in your cooking! Aquafaba - the liquid found in canned beans - is a wonderful egg substitute you can use in your baking and vegan-dishes.