ONE FOOD, FOUR WAYS: TOFU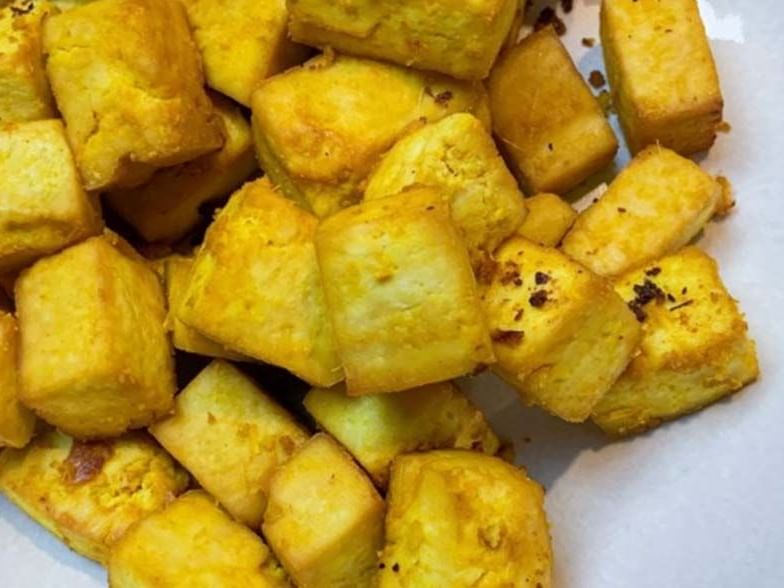 In addition to battling dinner boredom, the pandemic has amplified our national food insecurity crisis. With sourcing and delivery issues in the supply chain, people are stressed about where their food is coming from and if/when it's coming at all.

If you need inspiration to change up your at home menu, or are looking to stretch an ingredient for a few extra meals each week, we've got you covered. Let's talk about a versatile and plant-based protein: tofu.

[Read this: What the FLIK is…the difference between tofu, tempeh, and seitan?]

Tofu has been an age old standard protein option for vegetarians and vegans, and is one of the most flexible plant-based proteins to cook with. Relatively tasteless, tofu is known for taking on flavors of spices and sauces really well. It can be eaten plain and raw, grilled, pan seared, baked and even freeze-dried.
Here are 4-ways to prepare this delicious protein:

Sheet Pan Tofu, Vegetable Fajitas - When Meatless Monday meets Taco Tuesday, you end up with tofu fajitas. This family-friendly meal, calls for a rainbow of colorful veggies, and allows you to kick-up the heat to your personal desire.


Asian Tofu Salad, Golden Beet, Ginger, Turmeric Vinaigrette - Perfectly paired with winter staples like beets and ginger, this refreshing salad highlights a homemade vinaigrette and a ton of protein thanks to the two-pack-punch from tofu and edamame.


Tofu, Green Pea "Meatballs," Curry Sauce - These tofu meatballs work swimmingly with this sweet and savory masala curry sauce. Prepare them in the crockpot as an easy weeknight meal.
​

Tofu Poke, Wakame Seaweed, Corn - A vegan-style poke bowl that is prepared with tofu and a very-trendy seaweed, brings some seafood flavor without any fish. This build-your-own bowl adds the benefit of seaweed's health benefits of iodine and antioxidants, so eat up!