Important 2023 Dates for Conference and Event Planners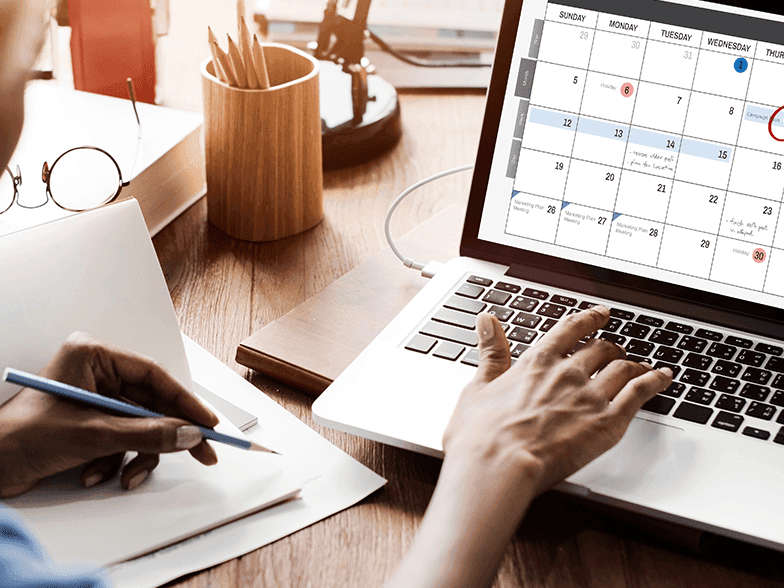 Federal Holidays
Scheduling an event over a holiday weekend can be good or bad, depending on your audience. If your audience primarily views your event as work, then they may resent giving up a three-day-weekend for it. However, if your audience sees your event as personal, this timing may allow them to attend without taking off work.
| | |
| --- | --- |
| Monday, January 02 | New Year's Day |
| Monday, January 16 | Birthday of Martin Luther King, Jr. |
| Monday, February 20 | Washington's Birthday/President's Day |
| Monday, May 29 | Memorial Day |
| Monday, June 19 | Juneteenth National Independence Day |
| Tuesday, July 04 | Independence Day |
| Monday, September 04 | Labor Day |
| Monday, October 09 | Columbus Day |
| Friday, November 10 | Veterans Day |
| Thursday, November 23 | Thanksgiving Day |
| Monday, December 25 | Christmas Day |
Make sure also to check state holidays if relevant.
Religious Holidays
Although this list is by no means exhaustive, these are holidays that it's generally good to avoid scheduling over.
Christian Holidays
Wednesday, February 22, Ash Wednesday
Friday, April 7 Good Friday
Sunday, April 9, Easter
Monday, December 25, Christmas
Jewish Holidays
April 5- April 13 Passover*
September 15-September 17 Rosh Hashana
September 24-September 25 Yom Kippur
December 7 – First night of Hanukkah
* The first and last two days of Passover are the only days that are work restricted for observant Jews. However, many Jews of all levels of observance keep dietary restrictions during all of Passover that would make attendance at an all-day event difficult.
Muslim Holidays
March 22-April 21 Ramadan*
April 21-April 22 Eid al-Fitr
* During Ramadan, observant Muslims do not eat during daylight hours. This could make attending a conference very difficult.
Non-Official Holidays
Although these dates are not official federal holidays or official religious holidays, some people may object to being away from their family for them.
February 14, Valentine's Day
March 17 St. Patrick's Day
October 31 Halloween
Depending on the community you are trying to serve, you may also want to research cultural and ethnic holidays or sporting events. You will never find a perfect date that fits everyone's needs. However, being aware of potential conflicts can help you choose a more sensitive and popular date.