How to Choose Entertainment for Your Conference or Trade Show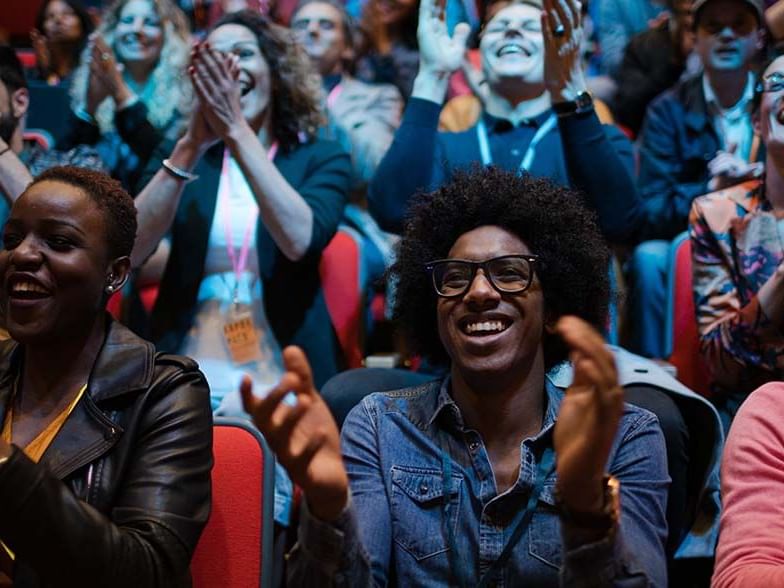 Define the Purpose of the Entertainment
Before considering your budget, you need to understand why you're hiring entertainment. Will the entertainment be the drawing card for the event or simply a diversion for attendees? Do you need the entertainer to help make points or help sell your product? Is the entertainment a gift for attending or part of the discussion? Do you want the entertainment to bring people together or provide a talking point? Knowing the answers to these questions will help you define your budget.
Determine Your Budget
Obviously, an entertainer who serves as a draw for the attendees will cost more than an entertainer who provides background noise. There are quality entertainers at all budget points. Knowing your purpose and budget will help you narrow down your options.
Know Your Audience
As in all marketing, you have to know your audience. If you have a primarily younger audience, bringing in a "golden oldie" performer, no matter how famous, isn't going to help draw a crowd. If you have an older, more sophisticated group, you might opt for a classical music trio instead of a DJ. Don't just choose entertainment that's "good." Choose entertainment that's good for your audience.
Get Referrals and Videos
It's great if people talk about your entertainment unless they talk about how harmful or inappropriate it is! Before committing to a performer, ensure they understand your audience, their tolerance for off-color language or jokes, and what you're looking for. It's best to get recent referrals and, if possible, see a video of their performance.
Think Outside the Box
Usually, when people think about entertainment for conferences and trade shows, they think of musicians, singers, and comedians. But there's no reason to limit yourself. Depending on the event and the space, there are many options, from Tarot card readers to strolling magicians to portrait artists. Depending on the conference, a motivational speaker might make a better choice than traditional entertainment. Local wedding planners and event planning websites often have great ideas for unique, local entertainment options. Local entertainment can also help give your event a better sense of place.
Pay Attention to the Contract
In these post-Covid days, carefully written contracts are more important than ever. Does your entertainment offer a backup plan in case of illness? Will you still owe the performer money if you have to cancel the event? Is the entertainer willing to customize their show for your audience?
No matter your budget or subject matter, entertainment can be an exciting and meaningful part of your conference or trade show.