Cast of CODA visit Gallaudet University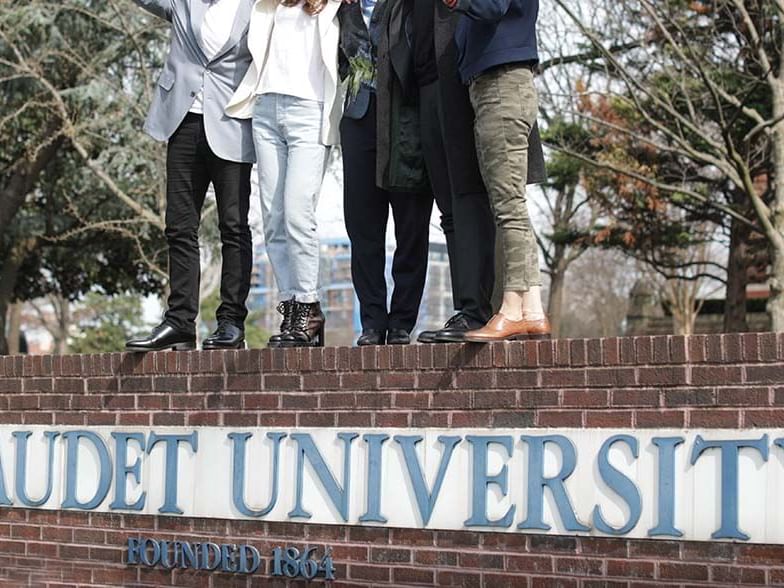 Three of the movie's actors, including Troy Kotsur, who won the Oscar for Best Supporting Actor, have ties to Gallaudet University, which serves students who are deaf and hard of hearing. There was a palpable sense of elation at its campus during their visit, said Robert B. Weinstock, the university's spokesman.

Troy Kotsur, E-'92; Marlee Matlin, H-'87; Daniel Durant, E-'15; and Emilia Jones, the main characters in the Apple TV+ film participated in a panel moderated by Nikolya Sereda, '19, shared their experiences making the film, and dispensed advice for students and aspiring actors and filmmakers. From Gallaudet, the cast went to the White House, where they met with President Biden.