5 Wellness Trends for Conferences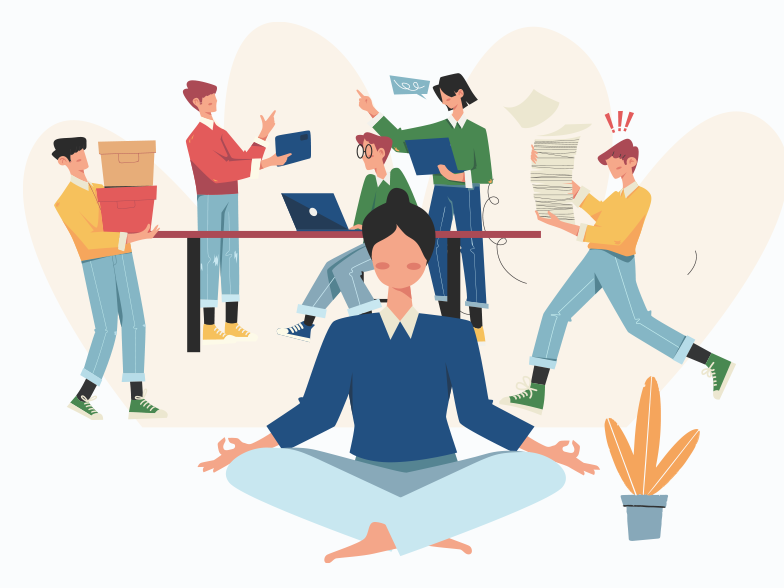 Take a moment for mindfulness
Mindfulness is a popular word these days. At heart, being mindful is about being present in the moment. Making sure your event attendees are mindful makes sense for an event planner. You want to ensure that people can get the most out of their sessions and fully appreciate the unique details you've provided.
Making room for mindfulness can look like a special session early or late in the day focused on the practice, or it can be woven into individual sessions. Encourage presenters to start or end their sessions with stretching or other mindfulness techniques.
Making sure that the "must do" events and sessions aren't scheduled too closely together can also help people make time to be mindful. Some conferences provide "mindfulness lounges," where participants can unplug, sit, and think without networking or talking.
Choose hotels and centers with fitness options
For those who are used to it, missing a workout can make you feel sluggish and uninspired. Choosing conference hotels or centers with swimming pools, well-appointed gyms, and running trails can help participants get the most out of their experience. You can also hire a yoga teacher or other fitness specialist to do an optional session for attendees.
Encourage walking and sleep
Encourage people to take their networking on the go. Bulletin boards or online apps can match people with walking buddies for short bursts of networking and advertising. You might also consider building a contest around how many steps people get in during the conference. Make sure to let people know ahead of time if you're encouraging walking so that they bring the appropriate shoes.
While there's a tendency to want to fit as much as possible into an event, conference schedules that go from 8:00 am to 10:00 pm aren't good for anyone. Make sure your conference allows people to take care of little things, like sleep.
Provide healthy food options
While some people view work trips as a great chance to "cheat" on their diet, others find that frequent work travel can expand their waistline. Offering various healthy food options and choices for conference goers can encourage people to feel good about attending.
Allow for wellness-centered services in your expo hall
Post-Covid, with lower attendance numbers, many conferences are having trouble filling their expo halls. One way to make your hall a "must-see" location is to supplement your usual vendors with those offering services like massage or fitness checks. Consider offering free booths for vendors who will provide free wellness services to your attendees.
In our post-Covid world, wellness has taken on new importance. Making sure your conference or event recognizes the importance of wellness can help encourage attendance and make sure those who attend feel good about doing so.