5 Keys to Planning a Trip in 2022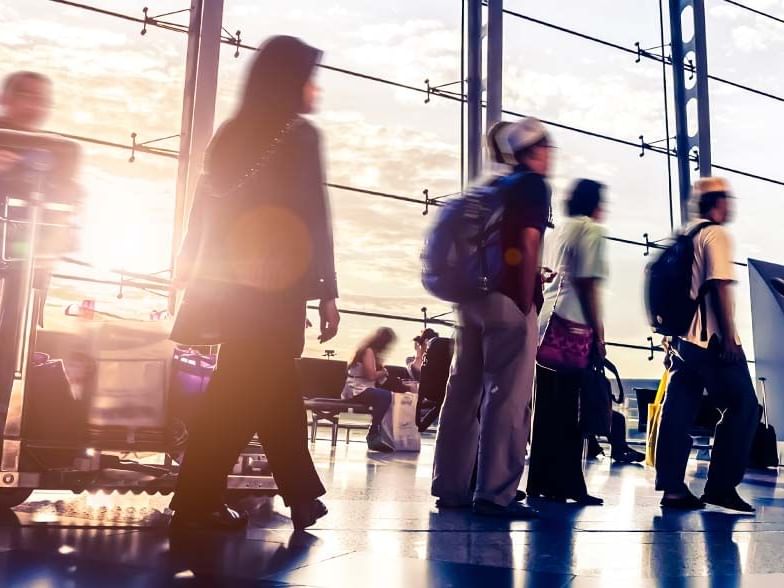 1. Information Travel in 2022 requires more research than in the past. In addition to researching flight prices, things to do, and places to stay, you'll want to keep track of Covid rates, vaccination requirements, test requirements, and mask requirements. Due to decreased visitors and staffing shortages, many popular attractions have different hours than usual. Make sure the places you most want to see are open before getting there. Many hotels will be happy to provide you with all of this information. Covid rates are reported differently in different outlets, so make sure you understand what you're looking at when making decisions.

2. Flexibility Being flexible always makes for a better trip. Being on vacation has a way of making even the most scheduled person willing to branch out a little and go off the beaten path. An open mind is especially important now. Not only do you need to have a flexible mindset, but you also need to make your plans as flexible as possible. Non-refundable tickets and reservations might be cheaper, but if you suddenly feel unsafe going to a destination, you don't want to feel like you have to go because of money. The rules around what is and isn't "refundable" differ from airline to airline and hotel to hotel. Make sure you completely understand what does and doesn't qualify for a refund. You may also want to consider if you can be flexible with the timing and location of your trip. Many hybrid and remote workers have found the ability to travel while working to be a benefit. Traveling to locations at less crowded times may keep you safer and be less stressful.

3. Communication No matter who you're traveling with, you need to talk about your comfort level with travel. Your traveling companion may have the same ideas as you about water skiing vs. lounging on the beach but different ideas about what Covid safe means. Make sure to have an open and honest discussion about the comfort level of everyone in the group. If you are a "bleisure" (business/leisure) traveler and working while on vacation, check with the hotel about wi-fi speeds, places to work, and outlets. When making reservations, make sure to ask how and when the hotel or destination will inform you about Covid concerns or cancellations.

4. Patience Canceled flights, glitchy phone apps, supply chain shortages … travel requires more patience than ever. You don't want to freak out and wind up the next viral video on YouTube. Practice your deep breathing and make sure you are prepared to be patient with officials, your fellow travelers, and yourself. Keep in mind that almost every industry is having trouble with appropriate staffing. Be prepared for long waits at tourist sites and restaurants. If you're traveling with kids (or immature adults), make sure to pack plenty of snacks and distractions to help with delays. Headphones and a meditation app may be your saving grace.

5. Health If you're planning a great trip in 2022, you want to make sure you stay healthy to enjoy it. Eat well, exercise, get plenty of sleep and water. Don't forget when planning your trip to look for a hotel that can help you maintain your healthy lifestyle with gym equipment, spas, and healthy food options. Check out our recent article about the importance of nutrition and immunity.

Here's hoping for great adventures in 2022!